---
Toxic-Free Products
Meticulously Researched. Tried and Tested!
We are proud to partner with like-minded producers to bring you the best quality products for a sustainable minimal to zero waste lifestyle.
We Care - we care about what we buy, we care about you our customers and giving you the best products possible, we care about our suppliers and treating the with respect and having a great partnership, we care about our environment and we care about animals so ensure what we do doesn't harm animals in any way.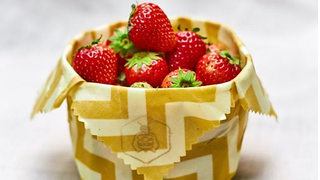 SuperBee Wax Wraps
SuperBee Wax Wraps offer an eco friendly alternative to plastic. Great for storing cheese, cut vegetables, bread, sandwiches, left-overs and more. Unlike plastic, beeswax is a natural, nontoxic substance. It has antifungal and antibacterial properties helping keep things clean and reducing risks of contamination. Beeswax is also waterproof, yet still breathable, protecting your food from getting wet or wilted while locking in moisture, flavour and freshness.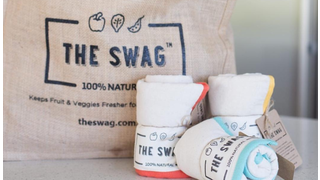 The SWAG - A Unique Patented Design
The Swag is a fruit and vegetable storage bag that is designed to keep produce fresh for so much longer! The Swag is unique because it can be used wet or dry, in or out of the refrigerator. The Swag eliminates the need for plastic storage bags, is machine washable and designed to last years. With The Swag you cut down food waste, save money, keep your fruits and vegetables fresher for longer while doing your part to help environment.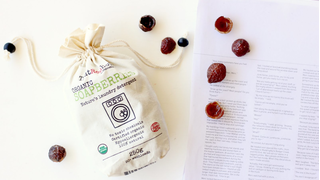 That Red House Organic SoapBerries
Naturally hypo-allergenic, perfect for those with allergies or sensitive skin. Completely chemical free, grey water safe, septic safe and fully compostable / zero waste. They are extremely gentle yet effective hence perfect for babies and children. Our 'That Red House' soapberries are certified organic by international certification body Ecocert and USDA. Traditional soaps and detergents contain a cocktail of chemicals, which reside in clothing fibres and can be absorbed into the skin.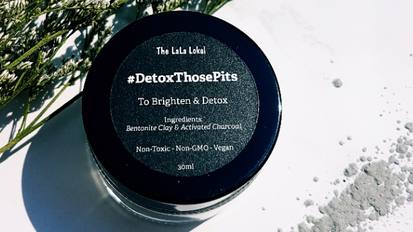 Detox Those Pits
Have you ever switched to a new deodorant, only to have it completely stop working a couple months later? Or gotten a pesky rash thanks to some mysterious ingredients in your antiperspirant? Chances are you're due for a cleanse. But instead of a juice cleanse, these days it's all about the armpit cleanse. You see, a little underarm TLC goes a long way toward ridding your body of built-up chemicals, toxins, and heavy metals from deodorants. This armpit detox mask will help remove toxins from the skin, restore bacterial balance to your underarms and make the switch to natural deodorants just a little bit easier.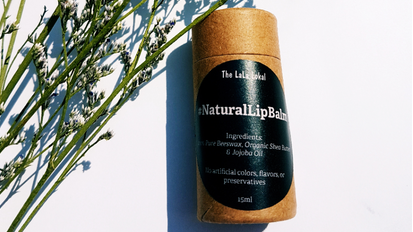 Natural Lip Balm
Completely free of Parabens and Petroleum Jelly for soft, smooth & beautiful lips, this balm is ideal for dabbing on throughout the day when lips feel just a tad too dry. You can also apply over lips before bed as a nighttime lip moisturizing treatment. They are so versatile that you could use it as a nighttime moisturizing lip treatment, small travel balm or simply over dry cuticles! This is a chemical free concentrated lip balm made exclusively with 100% Natural Beeswax, Organic Jojoba Oil & Moisturizing Shea Butter. Best of all, it is 100% Compostable and Environmentally Friendly too!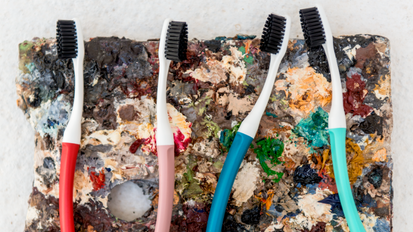 Bioseptyl Toothbrushes
Thanks to replacement-head technology and a handle made from re-purposed materials, our toothbrush reduces waste by 98%. Like nothing else on the market, our toothbrush cuts back on usage of a single use disposable plastic while simultaneously boasting a unique curved bristle-bed, ensuring our sumptuously soft bristles clean and massage the gum rather than aggravating them. It is completely suitable for vegans & vegetarians!

Your Skin Deserves More
Our largest organ, the skin is highly absorbent and certainly deserves our utmost attention and care.
Make informed choices about what you are putting on it and learn what works for your own unique skin.
Are you feeling good about your routine?